What a horrible week for Project Runway!
I was off on my
mini vacation
, so I didn't get to watch it
during my normal time. I was actually looking forward to seeing what I missed
when I watched it last night. Oh man, was I
wrong
!
Maybe it's because EVERYONE's designs were pretty bad, but my
mind started to wander into WHY they were doing so horrible. I think I have
found the answer: the producers of Project Runway are getting a little too
crazy with their challenge making skills. I'm pretty sure cramming in a sponsored
(let's be honest, it is a sponsored challenge) challenge where you have to make
a formal evening gown to match a car color, you have a super picky client (the
past project runway designers) a SUPER short time restraint, a fellow
competitor as a partner, and oh, by the way this dress needs to be Emmy red
carpet ready or else you can't go to the Emmy's…. that is a LOT of hoops to
jump through.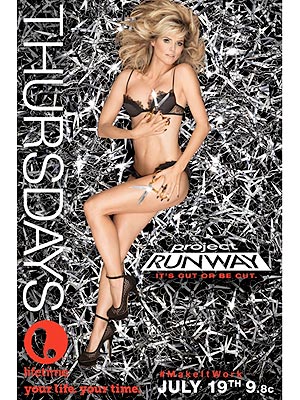 Now, if this was Project Runway All-Stars, sure, they could
have a challenge like this. They are familiar with the pressure; they are more
experienced by this point in their careers. But as the third episode for the
season? And truthfully, the first episode where they are making "normal"
clothes? No wonder the teaser for this week's episode implies that "people are
dropping like flies".
What a mess!
I hope we see some better designs this week.
Love,
The Sparkle Queen